As our daylight hours continue to get shorter, while nightfall comes sooner, this is the time of the year when we should start thinking of illuminating ideas to brighten those shorter days. Choosing the right lighting, not only boosts our sense of well-being and happiness, but it helps set the ambience for an entire room. As with all aspects of lighting design, the quality and style of lighting fixtures really matters. But, what about showing some love to the light bulbs? Often, style is found in the little details. Decorative bulbs are one of the frequently overlooked details that can enhance lighting fixtures and overall mood in the home.
With so many lighting fixtures having exposed bulbs, consider giving your existing light fixtures a new bulb makeover with something vintage or unusual. As lampshades become increasingly optional, decorative and specialty light bulbs certainly have become more of a design necessity. From the nostalgic look of the throwback Edison to the gem cut, certain bulbs can easily steal the show when hung from a simple cord set or displayed in a transparent shade. Try using the chrome-tipped clear globe bulbs or original Plumen bulb when the light fixtures lean towards a more modern aesthetic.
Examples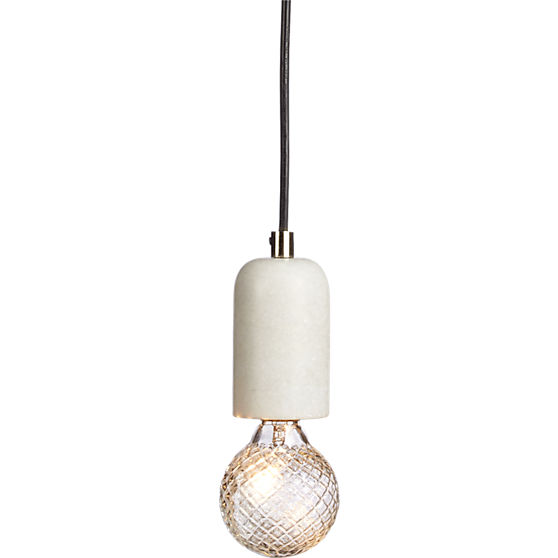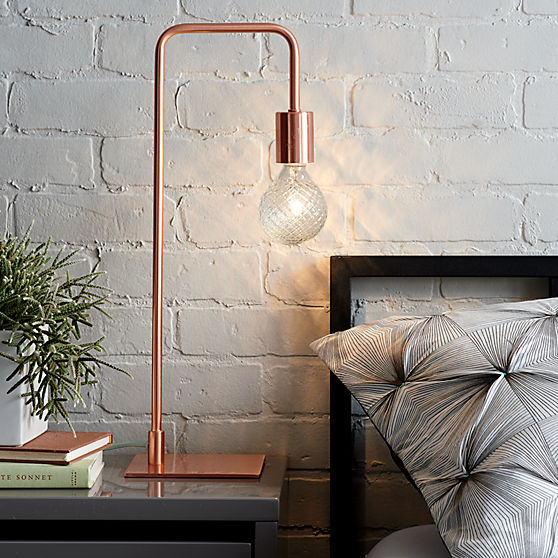 Exposition Quad-Loop Small Filament Bulb – look of the original light bulbs of the 1930s. Early light bulb developers often used multiple filaments to create a brighter light. Reproduction of one of the most popular carbon-filament styles – patented by Thomas Edison – uses a tungsten filament and possesses the glass-tip construction typical of early manufacturing.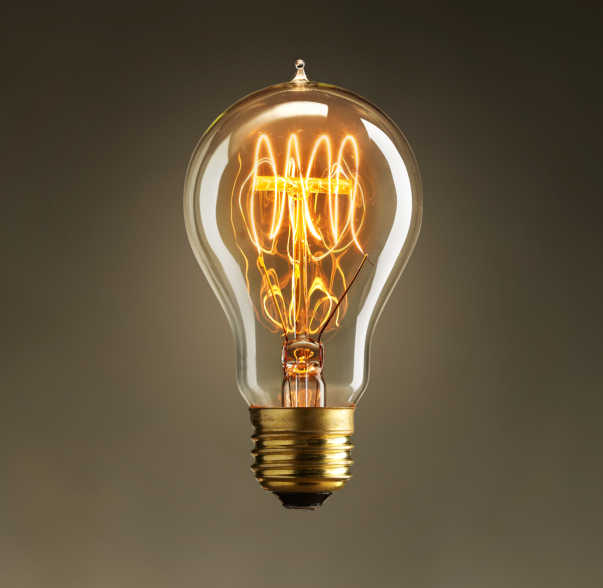 Original Plumen 002 – Screw Fitting. The Original Plumen 002 uses a unique bulb design to bring style and warmth to any space. At first glance, the form is minimal, but on further inspection the sweeping shape reveals light gradations that are essential to the subtle glow it produces. The 002 works beautifully in series or alone, whether in a pendant, table light or wall sconce. Low brightness means the cozy, intimate light requires no shading.
Original Plumen 001 – Screw Fitting. The Original Plumen 001 is the world's first designer low energy light bulb. The dynamic, sculptured form contrasts to the dull regular shapes of existing low energy bulbs in an attempt to make the Plumen a centerpiece, not an afterthought.
Silver Tipped Globe Candelabra Bulb – The mirrored top of the Silver Tipped Globe Bulb reflects light, creating a soft, ambient glow.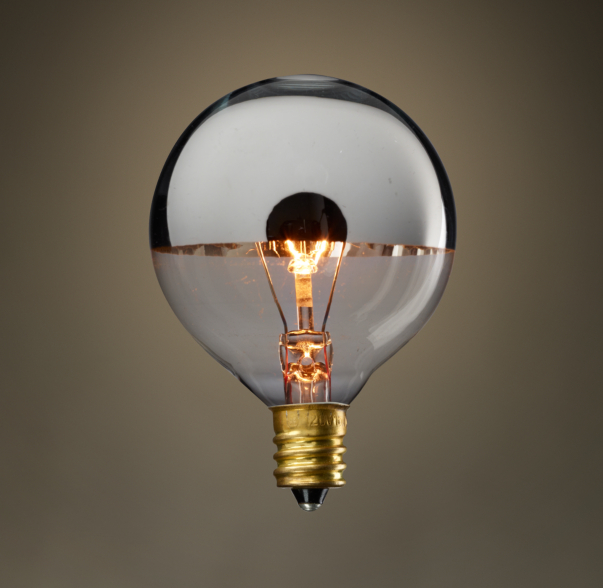 KAWS Light Bulb Set for The Standard Hotel – The Standard's series of artist editions continues with the Brooklyn-based artist, KAWS. This bulb set is a limited, but non-numbered edition of 1,000 sets that contain 3 bulbs each, of one bulb in each color: red, purple and green. The 3-watt bulbs have a warm, low glow. Dimensions of each globe are about 4.75″ x 2.25″ and they screw into any standard incandescent fixture. 120 volts.